Today in Music History:

In 1974, Bo Donaldson and the Heywoods started a two week run at No.1 on the US singles chart with "Billy Don't Be A Hero".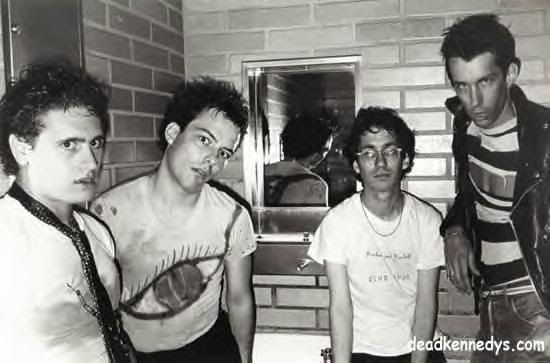 The Dead Kennedys took revolutionary politics mixed it with hardcore punk music and, in the process, became one of the defining hardcore bands. Their politics caused more uproar than the music itself which is a big part of their impact. Under the direction of lead vocalist Jello Biafra, the Dead Kennedys became the most political and according to Christians and right-wing politicians, the most dangerous band in hardcore. By the mid-'80s, the band had become notorious enough to open themselves up to a prosecution for obscenity, which later ended up with a hung jury. That battle signified the end of the band though.
The Dead Kennedys formed in 1978 in San Francisco, and within a year, the band released their first independent single, "California Über Alles," an attack on the then-current governor, Jerry Brown. Before they had even released their first album Biafra ran for mayor of San Francisco in 1979 and finished fourth. In 1980 the band released their first album. To find out more about the Kennedys go to their
official website
for more of their history. Especially interesting is their recent clash with American Idol over the use of one of their songs. I got's to get to the song now eh?
From the 1980 album Fresh Fruit for Rotting Vegetables
Holiday in Cambodia
by the Dead Kennedys