Today in Music History:
In 1974, Carl Douglas started a two week run at No.1 on the US singles chart with 'Kung Fu Fighting'. The song was recorded in 10 minutes, started out as a B- side and sold 10 million copies.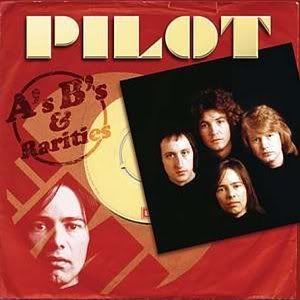 70s soft-rockers Pilot originally formed in 1973 with its bandmembers all hailing from Scotland. The group added a few additional members along the way, including two chaps who were former members of the Bay City Rollers. Their self-titled debut released in 1974, spawned the Top 20 hit "Magic," which is the only song I've ever heard by them. Supposedly it was their 1975 single "January" (off their second album Second Flight) that was their biggest success, rocketing to the number one spot. I'm not sure if I agree with that as I don't recall ever hearing it. A couple albums later, circumstances, and poor management, conspired against the band and by 1977 Pilot had crashed and burned after a flight to stardom that was more short-hop than long-haul in its duration.. The drummer went on to work with 10 cc and a couple of the other guys did some work with Alan Parsons, and Kate Bush. It's a pure power pop tune and certainly evokes memories of the seventies.
Magic
by Pilot
(File taken down, check
current posts
for some more great music)

Funny Toon