Today in Music History:
In 1965 Bob Dylan strode onstage at the Newport Festival with an electric guitar in hand and the Paul Butterfield Blues Band backing him up. He is booed off the stage.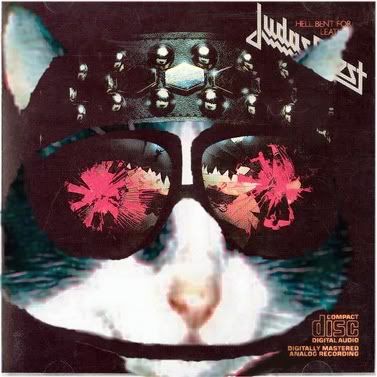 When working the graveyards, I slip the dial to one of the rock stations available with the satellite TV. I'm not sure which one it's called but it covers the years, playing well known and obscure rock n roll. Having been working a lot of these graveyards lately I found that these commercial free stations were as predictable as regular radio. While at first I found the selections to be fresh and varied, after a month of listening it seemed that the playlist never varied. You could count on hearing Neil Young at 3:15 am and Montrose at 4:30 followed by Metallica at 4:35. Then the other night a magical trio assaulted my eardrums probably never to be repeated anywhere. What are the odds of these three songs being played back to back ,let alone being played at all.
The first song of the trio came on and I nearly flipped. Personally I had never heard it played on any radio station ever, although I was probably too young in the 60's when it did receive some airplay, I recently received as a gift from a good friend of mine an album of material from these guys. I've heard other versions of the song but not the original by Johnny Kidd and the Pirates.
Shakin All Over
by Johnny Kidd and the Pirates
Buy It
Then the second tune came on and it was none other than from those guys from Rockford IL. A song which I hadn't heard on the radio in ages. Although I have heard it once in a while. Usually you only hear about 4 songs from these guys ever played and you know of which songs I speak of.
She's Tight
by Cheap Trick
Buy It
Then to complete the trifecta a song from an early Judas Priest album which you don't hear too often, at least not the original studio version.
The Ripper
by Judas Priest
Buy It
That night I was pleasantly surprised and ended up going home and listening to stuff from all three of these artists. It was a pretty good mix and I daresay you will ever hardly hear these three songs played in a row very often.
Funny Toon