Today in Music History:
In 1991, Bryan Adams was awarded the Order of Canada and the Order of British Columbia.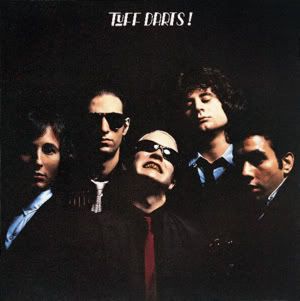 Tuff Darts were a band straight outta the same CBGBs scene that gave us The Ramones,Blondie,Talking Heads etc. They will probably be best remembered as a résumé item for Robert Gordon, who was the glam-punk band's original singer in 1976. Although he did record as a Dart on the
Live at CBGB's
compilation, Gordon was long gone by the time the band made an album of its own in 1978. (The band was on hold for part of that time while guitarist/leader Jeff Salen played with Sparks.) Unfortunately this is the only album they recorded but I think it's great and I never get tired of listening to this one.
Rumour has it that they got the name for their band from an episode of the Mary Tyler Moore show where Lou Grant turns to Mary Richards on and exclaims"Tuff Darts ,Mary!" While some may say the lyrics are a bit goofy IMO this album should be in every serious music collectors stash. Today I feature two smokin tracks from this album.
My Guitar Lies Bleeding In My Arms
All For The Love Of Rock N' Roll
Buy It
Funny Toon