Today in Music History:
In 1971, The Montreux Casino in Switzerland burnt to the ground during a gig by Frank Zappa, Deep Purple who were recording an album there at the time write the classic 'Smoke On The Water.' about the event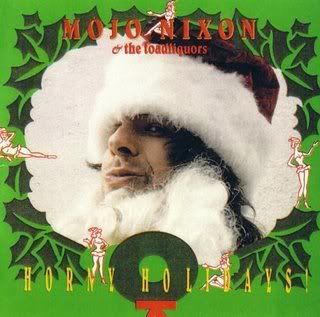 Homercat woke up one day this weekend and holy smokes it was December. Already with a plate full of stuff to do including the first Christmas party of the season. Where in heck did time go and is anybody else tired of all the Christmas advertising that is attacking us en masse all of a sudden. Some of the Wal Mart ads pretty much boil down to saying that the only way your life will be better is if you buy more. I think I will not watch anymore TV during December. I don't watch much anyway, but it's really gone way overboard. For the most part this year I will be making my Christmas gifts as I am so fed up with this buy, buy, buy mentality. Not to say that I'm a Scroogey McScrooge. Our place was one of the first on our street to have their lights and decorations up. I just don't like all these marketing campaigns that tell us to go deep in debt and buy more stuff or you're nothing but crap.
So I had to get that out of my system. Homercat won't be posting much in the way of Christmas tunes this year, but it is a tradition at Good Rockin' to put up the best Christmas song ever, once December rolls around. So if you've been a reader for a while you already know what I'm talking about and have the song. So I will put up a couple more and for those that already have the Mojo tune. Because I'm really not a grinch. Also is anyone else on blogger having issues with their posted pics, or is it just me.
It's Christmas Time
by Mojo Nixon and the Toadliqours
Buy It
O Come All Ye Faithful
by Twisted Sister
Buy It
Song For a Winter's Night
by Sarah McLachlan
Buy It
Silent Night
by Richard Cheese
Buy It
Funny Toon