Today in Music History:
In 1977, Johnny Rotten and Paul Cook of The Sex Pistols were stabbed and beaten in a car park outside a London pub.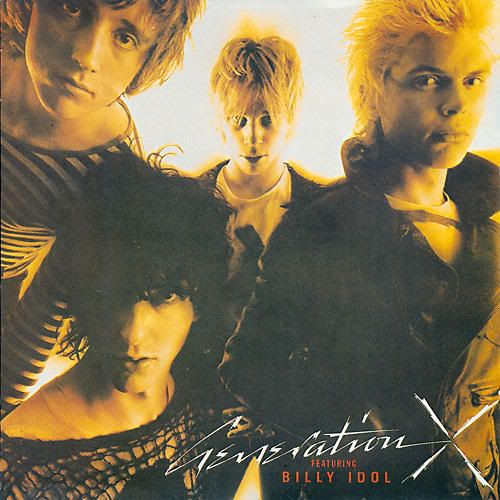 Along with the Sex Pistols and the Clash, Generation X was an integral part of the British punk explosion of the 70's. Originally formed as Chelsea along with the singer Gene October, they soon broke away from October and changed their name to Generation X (named after a 1960s paperback novel, by Jane Deverson, which belonged to Idol's mother). Idol switched from guitar to vocal duties, and Bob "Derwood" Andrews joined as lead guitarist. Towe was later replaced on drums by Mark Laff, to complete the "official" line-up, before the band signed to Chrysalis Records and released their first single, "Your Generation" in September, 1977. Their debut album was released in 1978 and is every bit as important as the Pistols and the Clash's debuts. A string of tremendous singles ("Your Generation," "Wild Youth," "Ready Steady Go") that crossbred punk insolence with kitschy '60s pop culture to produce catchy, roaring anthems for disaffected youth, Generation X's debut album bore out their promise — not a bum track in the bunch and easily makes my list of top 100 albums of all time.
Ready Steady Go
Kiss Me Deadly
Buy It
Funny Toon