Today in Music History:
In 1976, One hit wonders Starland Vocal Band started a two week run at No.1 on the US singles chart with 'Afternoon Delight'.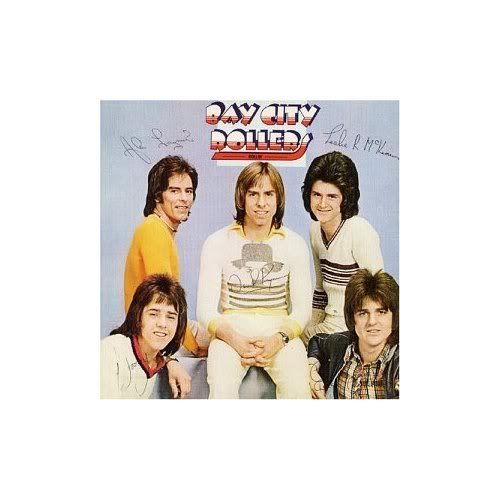 I can't help it, I love the Bay City Rollers and all their poppy melodies.
Rollin'
-- the Bay City Rollers first UK album, from 1974 -- captures the band at their pop purist, as a string of hits slam to head-to-head with a mix of covers and soundalike originals. The original, superior, version of "Saturday Night" notwithstanding, the most obvious point of entry is the three monster 45s that ushered in Rollermania - "Remember", "Shang A Lang", and "Summerlove Sensation". But the album as a whole rises high above the somewhat shabby treatment history traditionally gives out to the group. Certainly, they were crass, undoubtedly they were manipulative and, ultimately, they were manipulated. But, they played their own instruments, they wrote their own songs and, though they did turn to outside help for the biggest (and best) of their records, still you could line the Rollers up alongside any power pop group of the age without any disgrace or diminishing of fun. The original Rollin' had a dozen tracks; the re-issued CD adds four more, the b-sides of each of the aforementioned singles… at least one of which, "Bye Bye Barbara", could itself have proved a major hit.
Shang-A-Lang
Remember (Sha la la La)
Buy It

Funny Toon